Carrie Vanderform, BSW, RSSW (she/her)
Lead Counsellor
When you meet Carrie, the first thing you may realize is Carrie's strength of conviction to serve youth in our community. Carrie says, " If this were a perfect world, I would be planning to work myself out of a job". Carrie is a strong and faithful ally, with great respect for hearing a person's needs through their own voice. She hopes to hold space for young people at STEPS to achieve equity by meeting the youth where they are. She is committed to leveling the power dynamic by understanding that the youth that seek service at STEPS are the client and that they are the expert of their own story, that they are the expert of their own life. Carrie provides counselling services through STEPS and facilitates the Wellness Community Connections programs.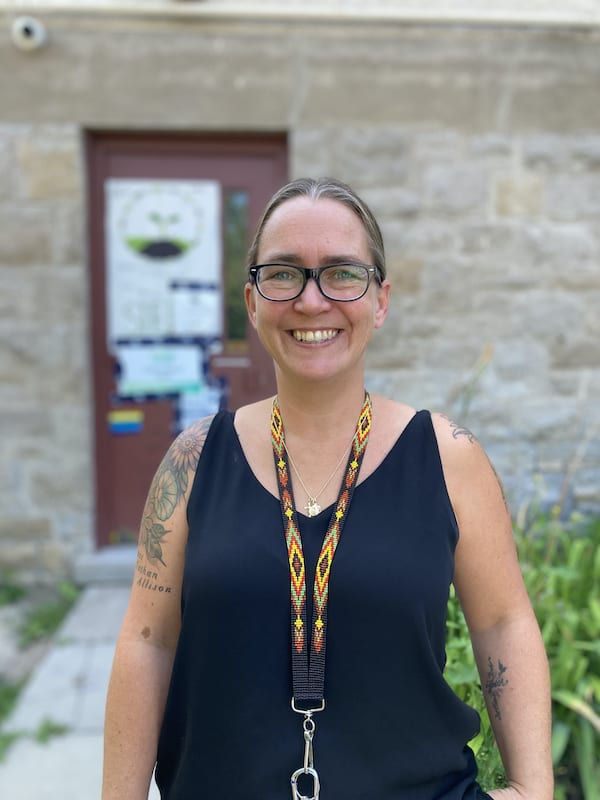 Katherine Kerley, OCT (she/her or they/them)
Youth Worker
Katherine's goal in life is to be of help to as many people as she possibly can. Katherine is a teacher by training, but her life's passion is social justice and equity work, specifically around gender and identity. She wants the youth who access STEPS to know that they are worthy of care and have an important place in the world. Also, she would encourage you to keep it weird, because life is too short to not be yourself.