Carrie Vanderform, BSW, RSSW (she/her)
Lead Counsellor
Carrie Vanderform is the lead counsellor at the STEP Youth Resource Centre. She is a dedicated social worker and believes in creating a circle of care for youth by partnering with community agencies and working together to support the youth in Niagara. A graduate from Niagara College in the Social Service Work program, Carrie also received her Bachelor of Social Work from McMaster University and is currently a field instructor for social work students.
She is an active member of the St. Georges Social Justice Committee and has served on interdisciplinary teams supporting youth in the community, as well as on the board for Out of the Heat. Carrie has a deep commitment for social justice, equity and advocacy. Carrie's interactions with clients and approach to social justice are informed by lived experience and passion for many of the issues that STEP's clientele face. Carrie's years of volunteer work in the education sector, for which she won numerous awards, show her dedication and care for the youth in our communities. Carrie believes strongly in providing client-centred and family-centred care.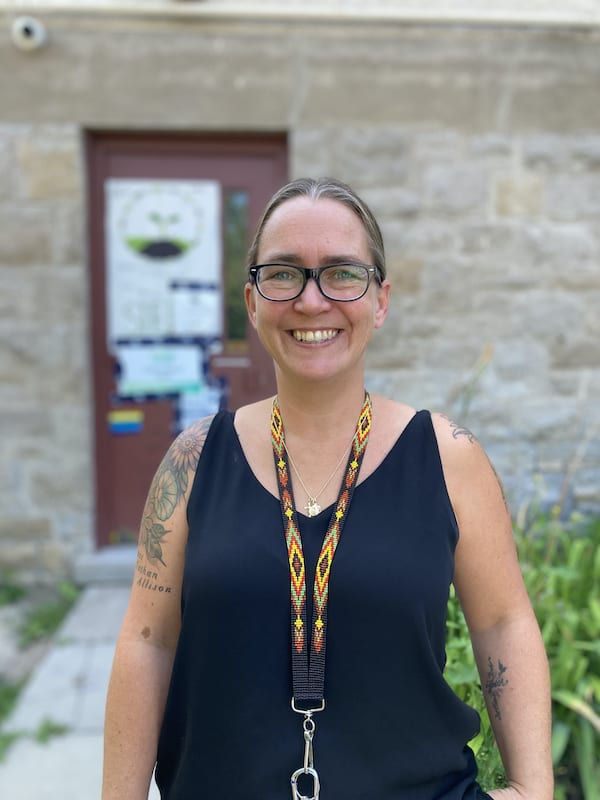 Lisa Brown, BSW (she/her)
Counsellor
Lisa employs empathy and compassion in a strengths-based, client-led approach to social work. Lisa is passionate about meeting youth where they are, acknowledging their inherent value, and empowering them to design the life they wish to live. Lisa has thoughtfully engaged children, youth, and caregivers through young parent mentorships with Big Brothers Big Sisters. Through her volunteer work, Lisa recognizes the enormity of the privilege she experiences by serving as a dedicated Crisis Responder with Kids Help Phone.
In addition to her professional development, Lisa actively enjoys hiking. She has completed over 250kms of her goal to finish the Bruce Trail end-to-end hike, totaling approximately 900kms from Queenston to Tobermory.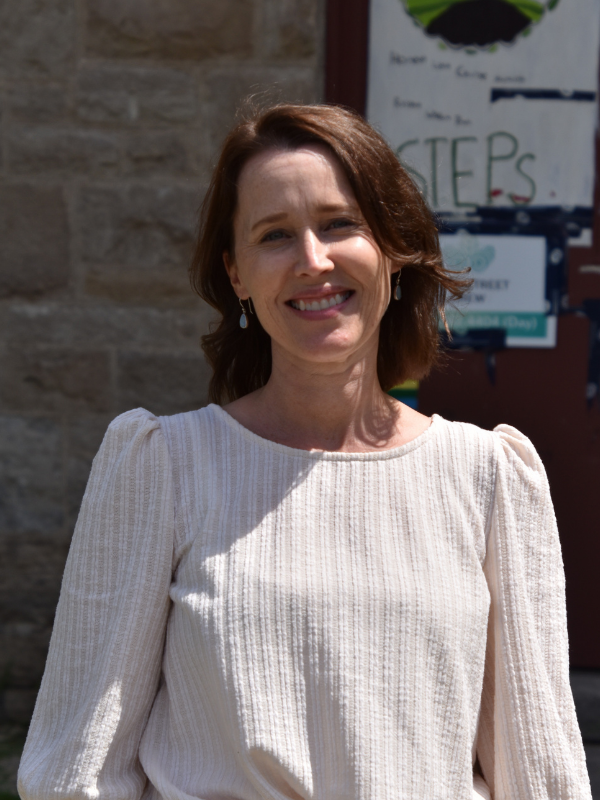 Katherine Kerley, OCT (she/her or they/them)
Youth Worker
Katherine Kerley is the STEP Youth Resource Centre's Youth Worker. Katherine has a diverse set of skills and experiences that inform the work that she does at the STEP Centre. Undergraduate degrees in biology, gender and women's studies, and education have provided Katherine with a vast repertoire of knowledge that she applies daily in her interactions with clients and in other work at STEP. 
Katherine has a deep passion for social justice and equity, including graduate studies in the social and cultural contexts of education. Her experience working with students with disabilities at a university level, in addition to various tutoring, TA, and research assistant roles have opened her eyes to the various challenges that young people face both in educational settings and in the wider community.
Katherine currently runs the music program at STEP, leading a drumming workshop each Tuesday, as well as running arts and crafts programs on Mondays. She believes in meeting youth where they are, encouraging them to be themselves. Katherine is humbled to offer a listening ear to clients and be a supportive person in their lives.